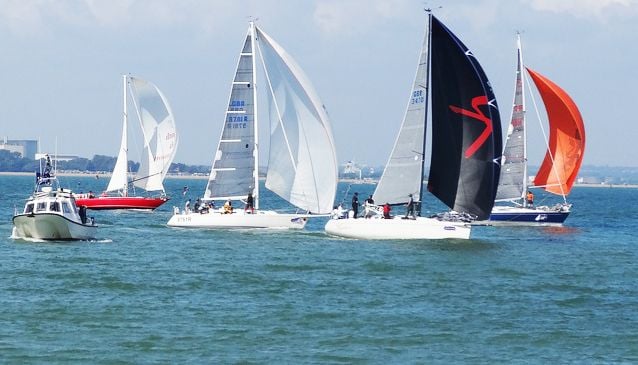 Cowes Week
Arts & Culture
In 2012, some of Team GB took part a week after competing in the Olympics
'Cowes Week' is the world's largest and most well-known sailing regatta, held annually in Cowes on the Isle of Wight since 1826. Around 8,500 competitors, with around 1000 sailing boats now take part, whilst over 100,000 spectators come along to soak up the atmosphere and join in the celebrations!
From a sailor's point of view, Cowes Week offers the superb sailing conditions of the Solent, along with the more challenging conditions when venturing past The Needles and around the island. Competitors of all standards take part, from amateur weekend sailors to professional, Olympic standard! In 2012, some of 'Team GB' sailing team took part in Cowes Week, around a week after competing in the London 2012 Olympics at Weymouth!
However, the majority of people visiting Cowes during this major Isle of Wight event come as spectators. This small island town really comes to life, bursting with vibrant entertainment and live music. During the evenings, sailors, island residents and visitors enjoy a party atmosphere, with plenty of dancing and merriment.
Cowes is very busy with plenty going on for the entire week. For full information about the Cowes Week events see the
official website
. However, attracting the largest crowds and the night to be there is the Friday night Cowes Week Fireworks. Cowes Parade becomes absolutely packed with expectant onlookers, waiting to see the impressive fireworks display on the water. Of course the celebrations continue into the night. The fireworks usually take place at 9.30pm. We never miss it!
See our Cowes Week Fireworks 2012
photos
on our Facebook page and check out our video below: