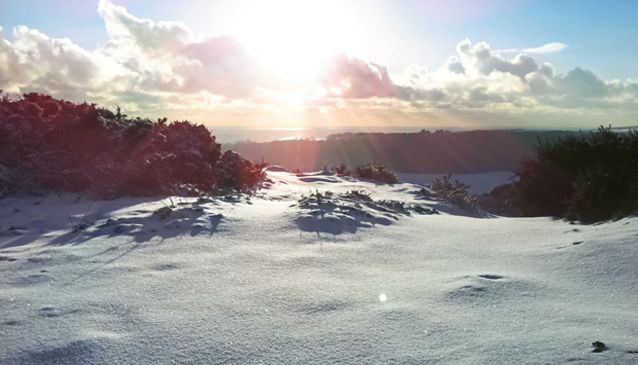 Dreaming of a Wight Christmas?
Seasonal Celebrations
Snow or not, you are guaranteed festive fun, food and drink, and unique Christmas gift shopping.
One of my fondest memories of Christmas is going to choose our tree each year with Dad. Debating which tree was the right height, the most healthy colour green, with most thick, plump pine needles. Being a real tree though, this would usually happen the weekend before Christmas.
These days, Christmas seems to start earlier and earlier. Now, that may make you cringe, dig your heels in and refuse to feel 'Christmassy' yet! On the other hand, you may love to lap it all up, writing your Christmas cards in November and getting the tree up no later than 1st December! Well, whatever 'floats you boat', there is an Isle of Wight Christmas waiting for you just a short ferry ride away.
The Isle of Wight truely is a magical place for Christmas. Leave all your every-day worries and hassles behind you when you depart from the mainland. You will really appreciate that feeling, when you arrive on the island and know that the next few hours or days… are yours!
A white Christmas is fairly rare as the Isle of Wight weather is influenced by a relatively mild climate on the south-coast of England. However, after plenty of snow last winter, due to a long lasting blast of Arctic air across Britain… anything could happen! Snow or no snow, you are guaranteed festive fun, delicious local food and drink, plus some really unique Christmas gift shopping.
The local markets, boutiques and farm shops are bursting with incredible fresh island food and unique, quality, original gifts. The restaurants and pubs are bustling with vibrant, festivity-fuelled islanders and tourists alike, warming themselves by roaring log fires and tasting home-made, delicious meals. The hotels are cosy and welcoming and relaxing – providing you with a perfect stay beside the sea. The Isle of Wight, although a little colder in December, is one of the most beautiful UK Christmas destinations you will find, with so much to offer you in this festive season.
Our favourite Christmas 2011 Events on the Isle of Wight
Our favourite Isle of Wight Christmas Produce and Gifts