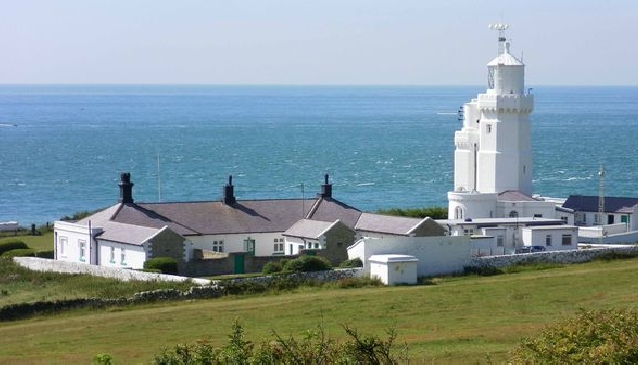 Essential Isle of Wight
Editorial
...being a relatively small island, you will easily reach your destination in under an hour...
The Isle of Wight welcomes around 2.6 million visitors a year. Although some of you lovely people have been visiting our beautiful island for years, others may be coming to stay with us for a holiday or short break for the first time. Having received some great press in various national papers and on television, over the last few years in particular, the Isle of Wight is a new discovery for many holiday-makers, delighted to have found their new, favourite UK holiday destination!
When you are visiting anywhere for the first time, it's handy to know what to expect and get any tips you can, to help you plan your stay. In this article we give you helpful advice regarding travel, events and things to do on the Isle of Wight - and more! Even those who have stayed on the Isle of Wight before may find the following information useful!
Isle of Wight Ferry Travel
So first things first – you will need to cross the short stretch of water between mainland England and the island, called the Solent. Journey times range between 10 minutes to 1 hour, depending on whether you will be taking the car and which route you take. There are three ferry companies to choose from.
Lymington to Yarmouth Ferry: 35 minute crossing, vehicle and foot passengers.
Portsmouth to Fishbourne Ferry: 40 minute crossing, vehicle and foot passengers.
Portsmouth to Ryde Catamaran: 20 minute crossing, foot passengers only.
Southampton to East Cowes Ferry: 60 minute crossing, vehicle and foot passengers.
Southampton to West Cowes Catamaran : 25 minute crossing, foot passengers only.
Southsea to Ryde Hovercraft: 10 minute crossing, foot passengers only.
Which ferry is best for you?
For further information – visit our Ferry & Travel page. All of these companies offer a comfortable, efficient service. It really is up to you which will be the most suitable for your needs. It tends to depend where you are travelling from. If you are travelling by foot, there is a rail service running from Ryde down to Shanklin, so if you are heading for the east-coast of the Isle of Wight, Red Funnel or Hovertravel may be best. However, there is also a reliable bus service on the island, linking to all ferry ports. The bus network will get you to most Isle of Wight towns and villages across the island. Make sure you double check before you arrive though; some of the more rural areas are only accessible by car.
Getting around on the Isle of Wight
You can bring any type of vehicle over on the ferry. Whether you would like to bring your motor-home, caravan, car, scooter, motorcycle or lorry, Red Funnel or Wightlink ferries can get you over to the Isle of Wight. Once you are over here, the roads will get you anywhere you would like to go! The great thing is that being a relatively small island, you will easily reach your destination in under an hour! I don't think it's ever taken me longer than 50 minutes to get anywhere on the island. Well… possibly if you get stuck in a traffic jam, but those are rare on the Isle of Wight! The only traffic hotspot is Newport – the island's county town, which is fairly central and links together various main roads. Newport can get quite busy around Christmas when everyone is doing their Christmas shopping, along with rush hour of course. But when I say traffic, it's unlikely to delay you by more than 10 minutes! Busy events do tend to bring more traffic to the island – if you are not going to the Isle of Wight Festival or Bestival, it's probably best to avoid the general location of the festivals and avoid ferry travel on the days everyone else is arriving/leaving.
If you are coming as a foot passenger, you could travel locally by train, bus or taxi. Our local transport page gives you further information. Bicycles are also welcome on ferries – the Isle of Wight has various popular cycling events throughout the season, along with places to hire a bike if you would rather travel light.
When to visit the Isle of Wight
The Isle of Wight is situated on the south-coast of England (facing Hampshire across the Solent), therefore enjoying some of the best of British weather. With stunning scenery and great places to stay, the island is popular with visitors all year round. Winter on the Isle of Wight offers a wonderfully relaxing get-away in beautiful surroundings… the chance to chill out in a local pub by the roaring fire or discover some amazing walks. There are events running throughout the winter, particularly around Halloween, Fireworks night and Christmas. However, the main season really begins in late March and runs until October. More people visit the Isle of Wight during these months due to increased activities, events and adventures on offer, along with warmer weather .
Main Isle of Wight Events
There are various big, annual events which take place every year on the Isle of Wight. Among the most popular and well-known are…
Cowes Week A world-wide sailing regatta based in Cowes, attracting not just sailors!
The Round the Island Yacht Race Watch several thousand boats sailing around our coast.
The Garlic Festival (run by The Garlic Farm) Family food and music festival, with lots to see and do.
The Isle of Wight Festival One of the UK's largest music festivals takes place in June.
Bestival Another huge music festival takes place in September.
Old Gaffers Festival Traditional boats gather in Yarmouth, with many attractions and stalls for the family.
Walk the Wight A fundraising walk spanning the length of the island takes place every May.
However, there are many more events taking place, including local carnivals which are always fun.
Finally, although it's not an annual event, The Olympic Torch – Isle of Wight is worth a mention… the Olympic flame will pass through the Isle of Wight on 14th July, during its 70 day journey travelling through the UK, before arriving at London 2012.
Places to stay on the Isle of Wight
There are plenty of places to stay on the island. Whether you are looking for a 5 star hotel, a Bed & Breakfast, a Guest House or a self-catering holiday let, there is plenty of accommodation to choose from. There are also plenty of campsites for those who prefer camping, with 'glamping' (glamorous camping) also catching on here too! However, for those of you bored of the conventional, you won't be disappointed as there are also quite a few unusual places to stay, including boat-houses, vintage camper-vans and even a tree-house coming soon.
Things to do on the Isle of Wight
There is an abundance of things to do on this interesting and welcoming island. If you are looking for historical sights and the less well-known gems, our Places to See page lets you know about the places tourists might not know about. I only heard about some of them through word of mouth during my first few years of living on the Isle of Wight.
Would you like to know more about the Island?
If you have any questions you would like to ask me, I will do my best to help. Contact me on our Facebook or Twitter page.
Enjoy your Isle of Wight adventure!