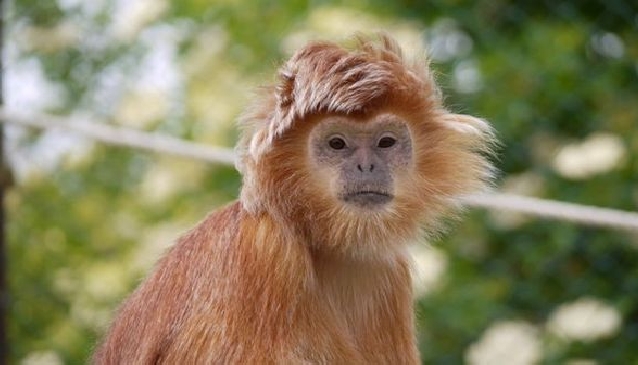 Monkeying Around - It's a Hoot!
Editorial
What would they think of me coming into their home and pointing a black box in their direction?
One of the best things about my job is filming some of the fantastic sights, events and things to do on the Isle of Wight, meeting new people nearly every day. Well, I hope I cause no offence to my fellow human beings, when I say that nobody has come close to the company I was lucky enough to share this morning! The Owl and Monkey Haven, a family attraction near Newport on the Isle of Wight, won the 'best small attraction' at the Beautiful South Awards for Excellence in 2011. However, although it is superbly run and purpose built, I'm sure that all of the staff at the Haven will agree, it's the beautiful Monkeys and Owls in residence who make it one of the best family days out on the Isle of Wight.
The Owl & Monkey Haven opened on Good Friday in 2010. Purpose built for both primates and birds of prey (who find themselves without a home and would not survive in the wild,) the Haven aims to provide the most safe, happy environment possible. For visitors, your needs have of course been considered too, with great facilities including two children's play areas which made me wish I was five years old again!
Having arrived early in the morning, before the Haven opened to the public, firstly I filmed this
360 Virtual Tour
, so that you guys can have a look around for yourselves! (Just hover over the tour below to select different views.)
Next, I met with Harvey, one of the animal keepers. He really knows his stuff! (I was impressed with all of the staff at the Owl and Monkey Haven, who were all very welcoming and happy to help.) Now, there's no point in trying to hide it… Of course I was there to
video
the animals but I was also very excited to meet the monkeys! My other half of course couldn't resist making a cheeky joke before I left this morning, along the lines of finding my natural home with the monkeys. However, he's not far off! These primates are so beautiful, so intelligent and so similar to us. I must admit though, I was also unsure of what to expect… what would they think of me coming into their home and pointing a little black box in their direction?!
MONKEYS
Firstly I met Martin, a capuchin monkey. He was such a character! He wanted to show me who's boss and did this by tapping my shoes with his hand and brushing soil in my direction – much to the delight of the on-looking visitors who were delighted by this spirited little chap! Actually, this encounter made me giggle and relax about the whole experience ahead, as this little bloke was a very likeable little character who reminded me of a few bigger blokes I know!
Fudge and Nereid are two leaf monkeys. Fudge is often featured in published Owl & Money Haven photos, being extremely photogenic and handsome. He was actually the least confident of the pair, happy to keep a couple of feet above me! Of course he knows the keepers very well, but was not so sure about this strange new person with the little black box. However, he was very good natured and seemed curious to see what I was up to. Nereid, who can apparently also be pretty nervous about new people, seemed to like me as she was very brave today and happy to sit right next to me nibbling on some bread. Her eyes were full of expression and emotion… beautiful.
The gibbons were very pleased to see some strawberries coming their way. The little guy on film eating his strawberry wanted to play with me, grabbing my arm and later swinging towards me. I wanted to play, but not being as good at swinging around on ropes as he is, I had to decline! Apparently though, he usually saves his playful behaviour for the keepers, so I feel privileged to have been chosen.
Now, I can't pretend to remember all of the names of the monkeys or which order I met them in. Harvey introduced me and told me lots about each monkey as we went around… it was fascinating stuff but if I tried to repeat it I'm afraid that it wouldn't necessarily an accurate recount! Your best bet is to go and find out for yourself, of course.
However, I must remember to tell you about the marmosets. One week ago, on the
Queen's Jubilee weekend
, two little baby marmosets were born. (Look closely and you will see them clinging onto their Mum in the video.) There has been a poll on the
Owl & Monkey Haven Facebook page
running this week, to decide on names for the new baby marmosets. Very fittingly, the winning names are Diamond and Jubilee! Harvey, who was full of cold today, bless him, could not come in with the marmosets in order to avoid passing on the bug to the babies. However, accompanied by another keeper, the family of marmosets very kindly let me in to meet them. They were very welcoming and curious, jumping onto our shoulders… although I think they were perhaps more interested in the tasty treats we had for them!
Meeting the monkeys at the Haven was a wonderful experience, which I have been lucky enough to capture a little of on video for you. If you would like the chance to meet the marmosets, how about a VIP Marmoset Encounter? The Owl and Monkey Haven also offer the opportunity to be a Keeper for the Day, where you can shadow a keeper, sharing experiences with both monkeys and owls.
OWLS
Of course we must not forget about the Owls. Rather more quiet and serine, the Owls do not demand as much attention as some of the monkeys! However, make sure you make your way over to this corner of the Haven as there are some stunning birds of prey to see. There are a couple of chances during the day to meet the owls Ketch and Beau 'up close and personal' when the keepers bring them out. They will tell you lots about these incredible birds and answer any questions you may have. Ketch, featured outside on the video, is a beautiful European Eagle Owl.
VISIT THE OWL & MONKEY HAVEN, ISLE OF WIGHT?
My Guide Isle of Wight highly recommends The Owl & Monkey Haven, which is open all year round. It's great fun for children and adults alike and although it's not a very big attraction, there is plenty to see to keep the family entertained for a morning or an afternoon. Throughout the year, there is a daily events programme, which is your chance to learn more about the animals at the Owl & Monkey Haven from the keepers. Check the official website for opening times and events. There is plenty of parking and disabled access. You can even adopt an animal if you are interested.