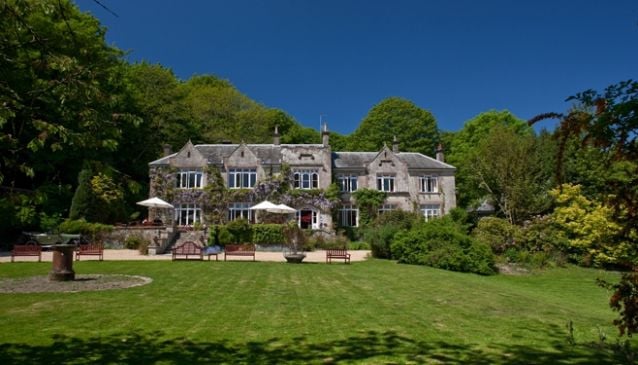 The Price is Wight - Quality Holidays for Less
Editorial
Isle of Wight holiday makers have the chance to experience the island at a fraction of the cost
Most of us like to shop around when it comes to booking a holiday. Is it near the beach? Does it have parking? Are there restaurants and shops nearby? Are there plenty of things to do? The most important question inevitably has be… how much does it cost?
However, it's not always easy to search around the various brochures, websites and leaflets on offer to find the best deals. Truly unique and local money saving deals can take a bit of searching around for.
The Price is Right at The Price is Wight!
Eighteen months ago a local website called The Price is Wight launched for island residents, offering daily deals on all sorts of local services and products. The website has grown from strength to strength, now being very popular with the locals.
We are therefore delighted to hear that The Price is Wight is now extending a warm welcome to Isle of Wight visitors and holiday makers! They have been working really hard to get plenty of tourism based deals lined up for the coming months, including accommodation, short breaks, things to do, and eating out. Although there have been a few of these types of deals in the past, The Price is Wight is now enabling tourists to specifically access deals relevant to them and will be sourcing many more of these offers in the future!
In the coming weeks and months, we are told that deals will include:
· Accommodation with ferry included - everything from 5* luxury to camping
· Eating out, afternoon cream teas and food based experiences
· Entertainment and events
· Things to do - activities, attractions, shopping and so much more
The Price is Wight organises discounts which are anywhere from 20% to 90% off! Local Isle of Wight businesses benefit as new people are introduced to them who may not have visited them before and will hopefully return. Isle of Wight holiday makers benefit by having the chance to experience the island at a fraction of the cost.
All you need to do to hear about these deals is to enter your email address on the TPIW website. Don't worry though, you won't be bombarded by emails like you do with the national daily deals websites, full of offers irrelevant to you. If you select 'Isle of Wight Visitor' you will simply get one email each week, with Isle of Wight discounts perfect for visitors. The deals will change each week, but there are only a limited amount of each offer so be quick - as once they're sold out, they're gone!
Current Deals
When visiting The Price is Wight website, you can select either Isle of Wight Resident or Isle of Wight Visitor in the 'drop down' box. This will show you all of the current deals relevant to you.
UPDATE: 6th March 2013
Our favourite current deal is an amazing Spa Day Package at Utopia Spa - including 3 full treatments, lunch and use of the spa facilities all day! This is half price at just £69... we are very tempted ourselves! A perfect gift for Mothers Day? Or just a lovely treat while you are on holiday.
The voucher does not expire until 31st August, so plenty of time to pop along. Why not book in to stay at their hotel on site too - The Melville Hall Hotel? Hurry though - the offer expires very soon and could sell out even sooner...