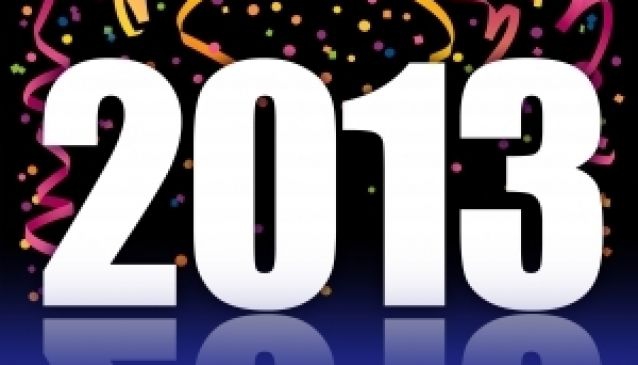 Top Isle of Wight Events for 2013
Editorial
The atmosphere is so friendly and there's so much to see, do and listen to… we love it!
The Isle of Wight offers many wonderful events throughout the year, from major UK music festivals to town carnivals. Here at My Guide Isle of Wight, we are looking forward to so many 2013 IOW events, too many to list… our calendar is already looking pretty full! However, here are our top recommendations (so far!)
12th May 2013 Walk the Wight This major annual walking event attracts over ten thousand visitors and residents, many walking the full 26 miles, in order to raise money for the local Earl Mountbatten Hospice. There are different routes to choose from for all abilities, but no matter how big your challenge, you will find the positive spirit of the day embraces you and it will be a fantastic day to be remembered for a very long time! Walk the Wight is part of the Isle of Wight Walking Festival.
31st May – 2nd June 2013 Old Gaffers Festival Yarmouth hosts this superb Isle of Wight event. Centre of attention are the 'Old Gaffers'… around 100 traditional boats, adorned in fluttering flags and very impressive in the small harbour. However, the festival has grown over the years into an extremely popular celebration of the Old Gaffers, along with live music, various stalls and displays, street entertainers and plenty of Great British tradition!
1st June 2013 Round the Island Race With over 1,700 sailing boats taking part, the race around the Isle of Wight is quite a sight to behold! Each year brings something different – some years bringing calm conditions and therefore brightly coloured spinnakers sprinkled across the beautiful blue sea, other years bringing challenging conditions making for a fast, exhilarating race.
13th – 16th June 2013 Isle of Wight Festival 50-70 thousand people enjoy this major UK music festival! With big acts from both the modern day and some 'legends' from the decades past, the IOW Festival is now an essential part of the UK music events calendar.
22nd June 2013 Midsummer Jazz The Isle of Wight Steam Railway hosts various events throughout the year. This afternoon and evening of Jazz is a thoroughly enjoyable experience – a chance to chill out with friends and family under the stars, listening to some great music and having a drink or two.
3rd – 10th August 2013 Cowes Week An essential week in the UK sailing calendar, this Isle of Wight event is one of the most well-known, with some competitors traveling the globe to attend! Sailors, spectators and visitors visit Cowes to sail, to socialise and to line the streets of Cowes enjoying the event's abundant nightlife. Don't miss the final Friday night's Fireworks on the Esplanade!
17th – 18th August 2013 The Garlic Festival Originally a celebration of all things garlic around harvest time at The Garlic Farm, this 2 day festival held near Newchurch is now one of the biggest events on the island. Although mainly a food festival, there is so much more including live music, stalls and displays, classic cars, live entertainment shows and a mini fairground. A very popular day out!
August 2013 Carisbrooke Castle, maintained by English Heritage, holds various events throughout the year. This year, they will hold Clash of the Knights which promises to be great family fun, taking us back in time. See the Knights in face to face battle and experience what it might have been like to live in the times by checking out the living history encampments. 2013 also brings us the Grand Medieval Joust which brings an impressive show of knights on horseback, jousting!
5th – 8th September 2013 Bestival The second of the Isle of Wight's music festivals is Bestival, curated by Josie and Rob da Bank, Radio 1 DJ. This is an alternative music festival, aiming to be different to the mainstream 'popular' music, bringing us hand-picked talent and amazing music! Based at Robin Hill, the festival has a truly unique feel to it, with lots of different areas, activities, bars and stages to visit. The atmosphere is so friendly and there's so much to see, do and listen to… we love it!
7th - 8th December 2013 A Victorian Christmas Osborne House is a stunning piece of history, having been Queen Victoria's beloved home for much of her life. Christmas at Osborne House is magical, decorated as it would have been in Victorian times for the festive season. This first class two day event, sees the grand house come to life with music, traditional side-shows, stalls, traditional toy making, Father Christmas and even a visit from Queen Victoria herself! If you miss this weekend, Osborne House is then open for festive tours on selected days until January.
However, these are only a few of the many Isle of Wight events 2013 will bring! Follow us on Facebook or Twitter to keep up to date.