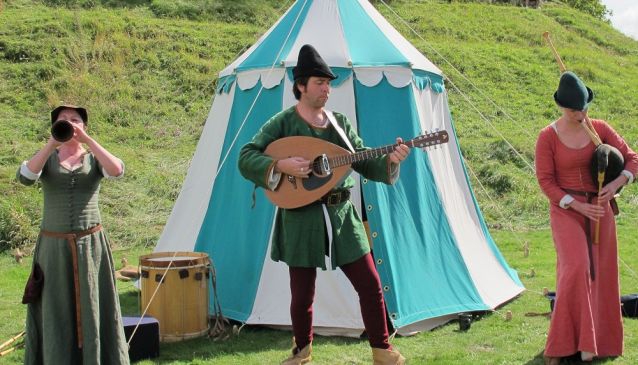 The Knight's Tournament
Arts & Culture
Carisbrooke Castle comes to life and spectators are transported back to the 15th Century
The Knight's Tournament at Carisbrooke Castle on the Isle of Wight is a wonderful day out for the whole family. Taking place over three days each August, The Knight's Tournament is a fun-packed, entertaining and historically fascinating event, which appeals to many 'wanna-be' knights and princesses – young and old!
Carisbrooke Castle (now maintained by the English Heritage) is not only an extremely popular Isle of Wight attraction, but is also an important part of our history. Built from around 1100AD, the castle is well-known as the place where King Charles I was imprisoned and the castle has lived through more than 800 years of service!
During the tournament, the Carisbrooke Castle comes to life and spectators are transported back to the 15th Century. We had a brilliant time this year! We enjoyed a glimpse into how the townsfolk would have lived, learning a lot from the actors who were happily answering all sorts of questions about how it would have been to live in those days. The medieval jester entertained the crowds with his comedy, tricks and juggling – one of our favourite parts of the experience. Finally of course, we watched the knights competing in medieval combat, cheering on our chosen knight for his skill and bravery. Meanwhile, medieval music enhanced the exciting atmosphere, as people cheered and delighted in the spectacle. Of course we couldn't resist exploring the rest of the castle too, climbing up high and walking around the castle turrets, visiting the museum and saying hello to the resident donkeys.
You can take a look at our 'The Knight's Tournament' photos on our Facebook page.
Keep an eye on our Isle of Wight events page to find out when The Knight's Tournament 2013 will be held at Carisbrooke Castle.