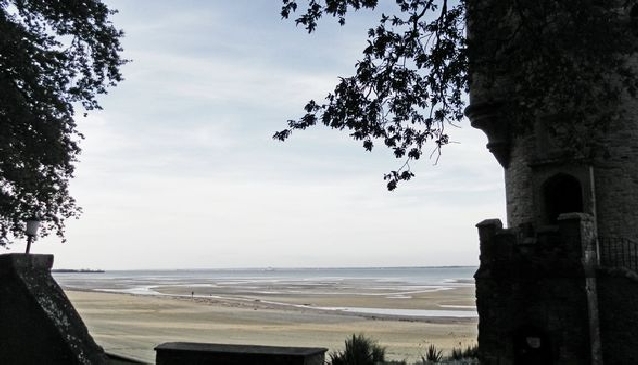 The World's Most Haunted Island
Editorial
...long-dead patients are still seen and their groans heard there today.
With Halloween around the corner, it's worth letting you all know… the Isle of Wight is acknowledged as the most haunted island in the world! This was a recent surprise to me, having lived on the island for nearly six years and having never experienced any supernatural spirits myself or spoken to anyone that has!
However, according to various books and websites, including the ghost experts Gay Baldwin and Marc Tuckey of the fantastic www.GhostIsland.com, this much loved British holiday destination is abundant with supernatural activity, which for some counts as one of the attractions on the Isle of Wight. This is partly due to the 'ley' lines running underneath the island. (To you and me, these are lines of 'powerful, unseen energy'.) These ley lines, along with the fact that the island is rich with many historic buildings and suitably spine-tingling historical stories of murders and dastardly deeds, attract ghost hunters on a global scale. I would imagine that these ghost hunters also find time for an ice-cream on one of our beautiful beaches, or a good meal by a roaring pub fire while they are here too of course!
The Isle of Wight occupies a relatively small area of 147 square miles and is home to only around 132,000 residents. However, it is said that thousands of ghosts, spirits, poltergeists and apparitions haunt various locations on the Isle of Wight. Out of the many ghost stories reported on the island, some stand out as the most tragic…
Perhaps a particularly disturbing ghost story, due to being about a little girl, is a ghost who haunts Arreton Manor. She has regularly been sighted, in a blue dress and crying 'Mama, Mama.' She was cruelly murdered by her big brother, who pushed her out of an upper floor window when she discovered him trying to suffocate their father for the inheritance. She is not the only ghost at Arreton Manor – the TV programme 'Most Haunted' recently visited the site to investigate the paranormal activity for themselves, along with Ghost Island's Marc Tuckey.
One of the most haunted locations on the island is apparently the Ventnor Botanical Gardens. This was originally the Old Royal National Hospital treating tuberculosis. Thousands of patients died there and the ghosts of some stay on. In 1969, the site became a botanic garden but according to some, long-dead patients are still seen and their groans heard there today.
Finally, the most well-known ghost said to linger on the island is probably Queen Victoria herself. Osborne House in East Cowes was her holiday home, although she spent much time there. Other spirits remain too, including some royal children, the ghosts in the gardens, the woman in black who stands at the window and the murdered maid.
So, do I suddenly feel 'freaked-out' about my new discoveries about the Isle of Wight hauntings? Well, although it's pretty creepy stuff, I can't say that it's going to send me running for the hills. Although if I'm honest, it would do if I pondered on it too much as I'm a complete whimp when it comes to anything scary... I didn't sleep for a week after watching The Blair Witch project in the cinema! So, I'm firmly going to say that to me, it's a bit of fun for Halloween… but you can make up your own mind on that one!
If you fancy some Halloween fun on the Isle of Wight - the most haunted island in the world... check out our Isle of Wight Halloween Events page!
Added 20.10.2012 The video below shows the hospital as it used to stand - with thanks to Gay Baldwin for mentioning this little gem, and YouTube 'MrWillieStrokes' for uploading the clip!